Toxipak®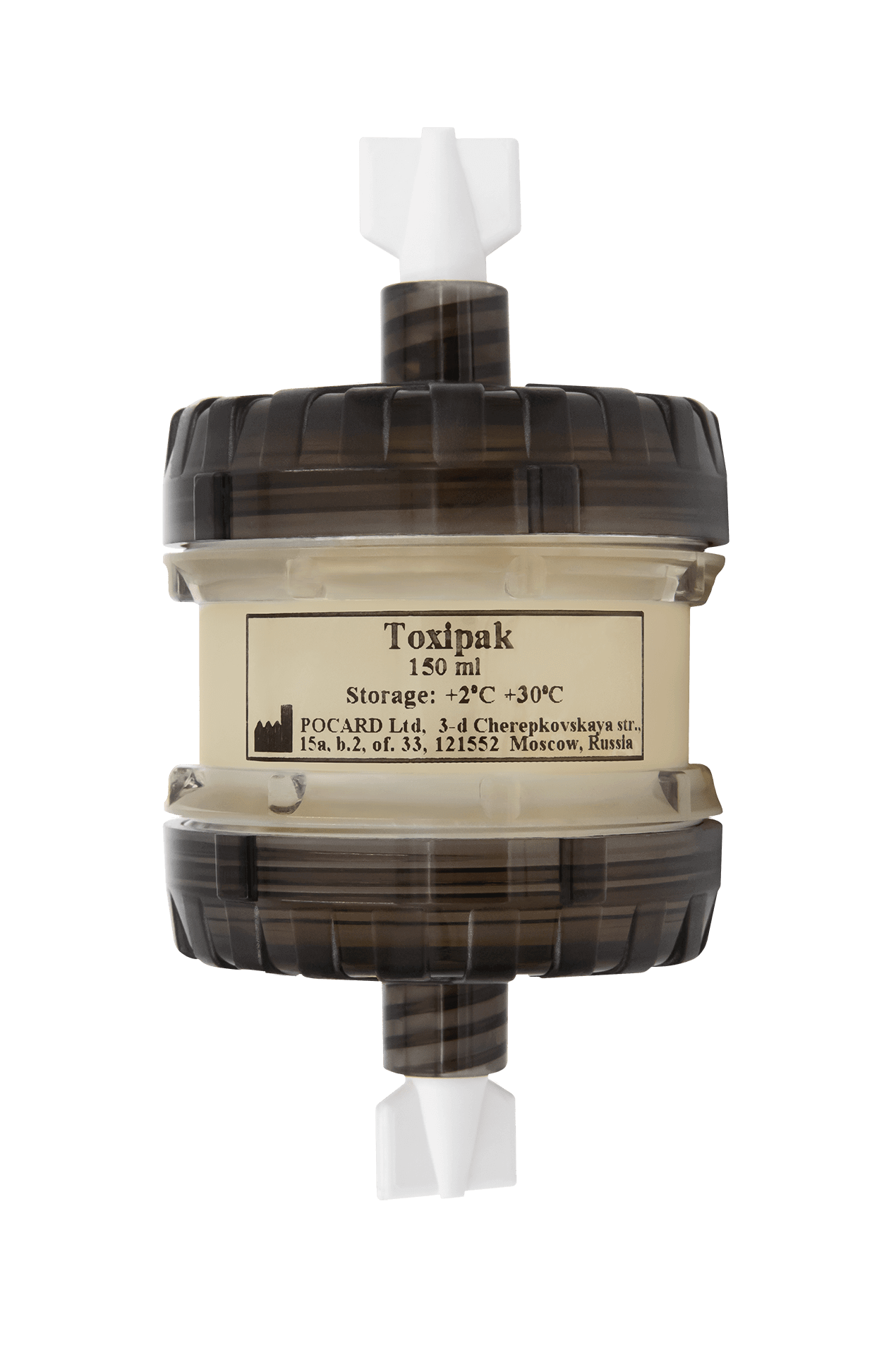 Toxipak® adsorption column is designed for the procedures of LPS adsorption — selective hemoperfusion of endotoxin (lipopolysaccharide) of Gram-negative bacteria in treatment of sepsis and septic shock.
Therapeutic indications
LPS hemoperfusion using Toxipak® columns is indicated for treatment and/or prevention from sepsis development and/or septic shock caused by Gram-negative bacteria.
Theoretical background for application
The current concept is that endotoxin, or bacterial lipopolysaccharide (LPS), is a key molecule in the pathogenesis of infection, inflammation, sepsis, and septic shock.
High blood concentration of endotoxin induces an uncontrollable release of a huge number of inflammatory mediators resulting in a life-threatening condition. The current clinical trials have demonstrated that the high level of endotoxin in the systemic circulation correlates with poor clinical outcomes. Over the past 20 years solid data have been obtained showing a positive clinical effect from LPS hemoperfusion including the decreased mortality.
Description
The Toxipak® columns are released in plastic cases of 150 mL in volume. The column specificity for endotoxin is provided with an active ingredient, or sorbent. The sorbent is synthesized based on an inert polysaccharide matrix and a synthetic ligand specific for lipopolisaccharide of Gram-negative bacteria. The column is hemocompatible.
Application
Hemoperfusion, LPS adsorption
Single-use
Shelf-Life — 2 years
Models
| Model | Sorbent volume |
| --- | --- |
| Toxipak® | 150 mL |
Binding capacity, units of endotoxin (UE)
at least 20 ths. UE (adsoprion from human bloood plasma with edotoxin concentration of 1–20 UE/mL) at least 800 ths. UE (adsorption from model solution with endotoxin concentration of 20–500 UE/mL)
Advertising brochures, Scientific publications