Quantum Perfusion Modules
QUANTUM: the future of Extracorporeal Technology
The flexible range of Quantum Perfusion Modules is a unique combination of world leading Perfusion Technologies and Integrated Patient Safety Systems designed to support a wide range of clinical therapies that use Extracorporeal Circulation for patient life-support within the Operating Room.
Utilizing the very latest hardware and software technologies to offer the ultimate in Perfusion Management strategies all within a compact and a user defined customizable installation.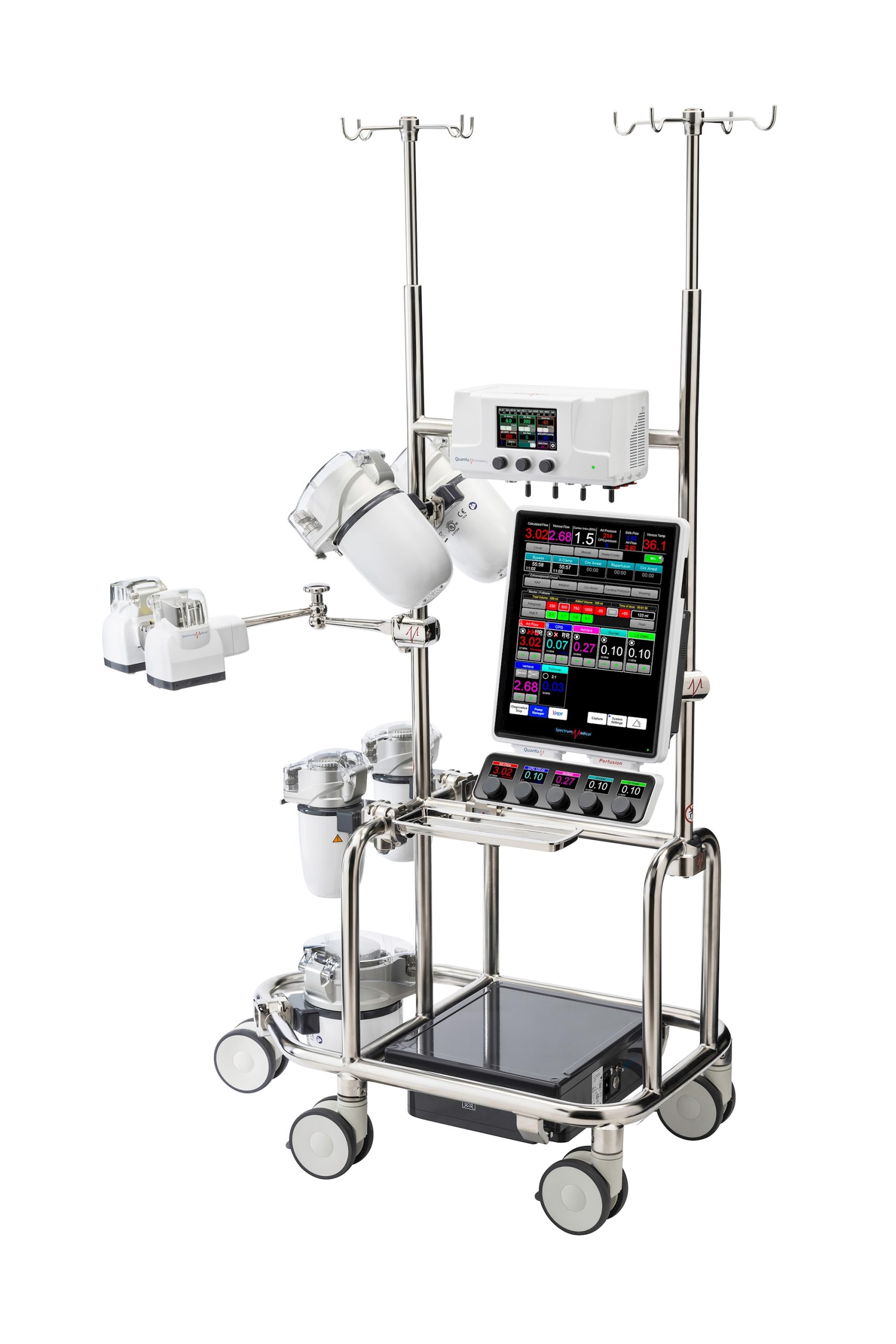 At the heart of the Quantum technology is a medically approved real-time operating system (RTOS) that facilitates a standardized communications protocol and an automated user-free process for real-time system reconfiguration. Which really means, plug in what you want, when you need it and let the Quantum RTOS take care of everything else.
Spectrum Medical is committed to the continuous development of new Quantum modules that support the very best in terms of user expectations and clinical outcomes.